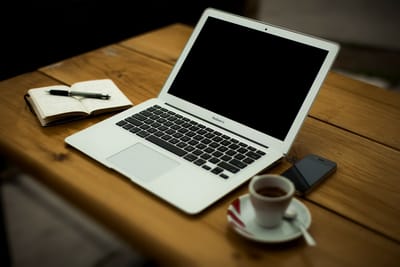 "Sport for Social Change" is looking for a CEO
"Sport for Social Change" (formerly Budo for Peace, established in 2004) is a developing non-profit organization that uses sports as an educational platform to promote personal growth, good mental and physical health, social change, tolerance, and peace in all sectors of Israeli society.
"Sports For Social Change" focuses on four main social issues:
Women Empowerment
Sports for Peace
Youth at-Risk
Community Development
We are looking for a CEO who will be responsible for overseeing the administration, programs and strategic plan of Sports for Social Change. Other key duties include fundraising, marketing, and community outreach.
Key Responsibilities:
Strategy and mission:



Identify and develop key individual and organizational strategic relationships.
Ensure all projects are aligned with the organization's key values and mission.
Expand our project portfolio to position the organization as a leader in the Sports for Social Change community among all stakeholders including partners, funders, media, government.
Develop systems for measuring the impact of the organization.
Financial Management and Fundraising:



Accountable for the overall financial stability and health of the organization.
Identify potential new supporters, solicit donations; build our fundraising potential and grow our operating budget.
Diversify the organization's revenue streams by developing partnerships and leveraging individual and Board networks.

Organizational Management:



Management of organization's projects and activities including, budget, human resources and logistics.
Setting achievable KPIs and timelines for all projects.
Collaboration with all stakeholders.

Leadership and communications:



Provide strategic leadership and direction to our team.
Lead and facilitate coalition building between partner organizations.
Promote an organizational culture that fosters a passion for the mission, a shared vision, professionalism, innovation, teamwork, open communication and accountability.
Model effective decision-making, including defining problems, seeking data and information around potential solutions.
Able to articulate the core message of Sports for Social Change with authenticity and passion when speaking to both internal and external stakeholders.
Ensure our strategy is at the forefront of media outreach.
Cultivate a strong and transparent working relationship with the Board; ensure open communication and report progress of measured milestones and goals.
Job requirements and Qualifications:
Proven record of success in a senior nonprofit management position.
High level strategic thinking and planning. Ability to envision and convey the organization's strategic future to the staff, Board, volunteers and donors.
Previous success in collaborating and creating partnerships with individuals and organizations of influence, including funders, partner agencies and volunteers.
Solid organizational abilities, including planning and program development and task facilitation.
Strong financial management skills, including budget management, analysis, decision making and reporting.
Strong written and oral communication skills.
Strong public speaking ability.
Strong work ethic with a high degree of energy.
A history of successfully generating new revenue streams and improving financial results.
Active fundraising experience. Excellent donor relations skills and understanding of the funding community.
Fluency in English and Hebrew
Scope of position:
100%
Reports to:
Chairman of the organization
Start of activity:
August, 2021
Location:
Herzliya Pituach with nationwide projects
Please send your CV and a cover letter to hayley@budoforpeace.org